Most people have been spending a lot more time at home the past few weeks, and for our team that means more time in the kitchen. Here are a few of the recipes our team has been raving about.
Olive Oil Cornbread
Ingredients
1 cup cornmeal
1 cup flour
3 teaspoons baking powder
1 teaspoon salt
2 eggs
½ cup honey
2 tablespoons jalapeno jelly
1 and ¼ cup almond milk
½ cup extra virgin olive oil

Instructions:
Preheat oven to 400
Mix together the cornmeal, flour, baking powder, and salt
Mix together the eggs, honey, jalapeno jelly, almond milk and extra virgin olive oil
Stir the wet ingredients into the dry ingredients
Oil a bread pan before pouring the mixture in
Bake at 400 for 45 minutes

Crepes
Ingredients
2 eggs
1 cup milk
2/3 cup flour
1 and ½ teaspoons extra virgin olive oil
A pinch of salt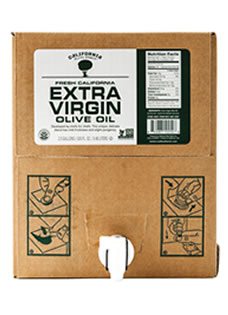 Instructions
In a blender, combine the eggs, milk, flour, salt, and olive oil. Process until smooth.
Cover and refrigerate for 1 hour.
Heat a skillet over medium-high heat and brush with extra virgin olive oil.
Pour ½ cup of crepe batter into the pan, tilting it to completely coat the surface of the pan. Cook 2 to 5 minutes, turning once, until golden.
Add your favorite ingredients to make it savory or sweet.
Cauliflower Soup
Ingredients
3 tablespoons extra virgin olive oil
1 medium onion, sliced thin
1 head fresh cauliflower, broken into florets
5 ½ cups water, divided
Salt and pepper to taste
Extra virgin olive oil, to taste

Instructions
Warm the olive oil in a heavy-bottomed pan. Swear the onion in the olive oil over low heat without letting it brown, about 15 minutes
Add the cauliflower, salt, and ½ cup water. Raise the heat slightly, cover the pot, and stew the cauliflower for 15 to 18 minutes, or until tender. Add another 4 ½ cups hot water, bring to a low simmer, and cook an additional 20 minutes uncovered.
Working in batches, puree the soup in a blender to a smooth, creamy consistency. Let the soup stand for 20 minutes to thicken slightly.
Thin the soup with ½ cup of hot water. Reheat the soup.
Serve hot, drizzled with a stream of extra virgin olive oil and freshly ground black pepper.
We'd love to see what you're cooking! Be sure to tag us
@caoliveranch
and use #myCORkitchen for a chance to be featured on our page!